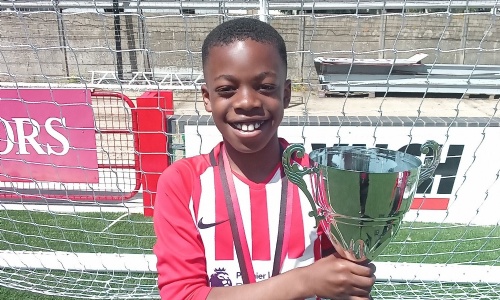 Here is the photo of Chibuzo holding the Performance Under 11s District Cup, which they won on Saturday (17th July) on penalties with Chibuzo scoring the 1st penalty!
Chibuzo has represented the school for the District this season with great distinction scoring 15 goals and assisting 10 (he tells me). He still has another tournament tonight and another semi-final and final in other competitions to play.
If your child has a significant achievement to celebrate, do email the office along with a photo.