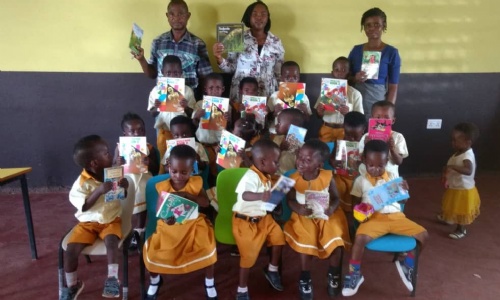 Letter of appreciation from Diabour Heritage Academy, Techiman, Ghana
As the curriculum moves on, it is important we update the resources we have in school. However, that does not mean we should waste what we have! Our old books and resources have now arrived in Ghana. Soon our furniture donation should arrive too. It is a privilege to be able to use what GOd has blessed us with to bless others. Please see the letter below from Mr Isaac Marfo, the Headmaster of Diabour Heritage Academy.
Hello Mr. Huntingford,
On behalf of DIABOUR HERITAGE ACADEMY primary school, the management, staff, and pupils, We wish to express our profound gratitude to the leadership and governors of William Ford Church of England Junior School for donating books through the proprietor in London- Mr. Stephen Kyereh Diabour to the school library.
We are pleased to accept and shall use the books for the intended purpose of improving pupils literacy. We thank you once again and may the Good Lord replenish all that you have given out in support of our teaching materials.
Find attached our acknowledgment pictures of the books sent.
In our local language we say "Medaase", literally means thank you.
Regards.
Mr Isaac Anane Marfo
The Headmaster