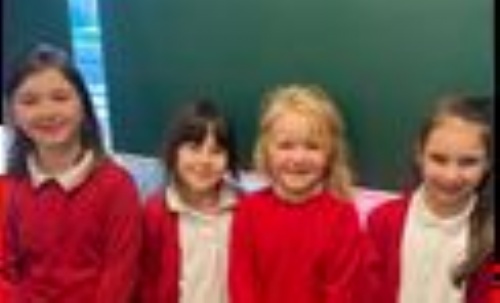 This week Mia, Jasmine and Lacie in 3D and Orlaith in 3H
tell us about the colouring club.
We love colourling and drawing because it is fun, we can use our imagination and give the pictures to others as presents. At lunchtimes, we are now able to do colouring and drawing outside on the tables and we love it! It's fun and we enjoy it because other people get to enjoy our pictures. Our favourite things to draw are unicorns (Jasmine and Orlaith), cats (Lacie) and people and wizards (Mia).