Dagenham Parish Church - (also known as St Peter and St Paul's Church, Dagenham)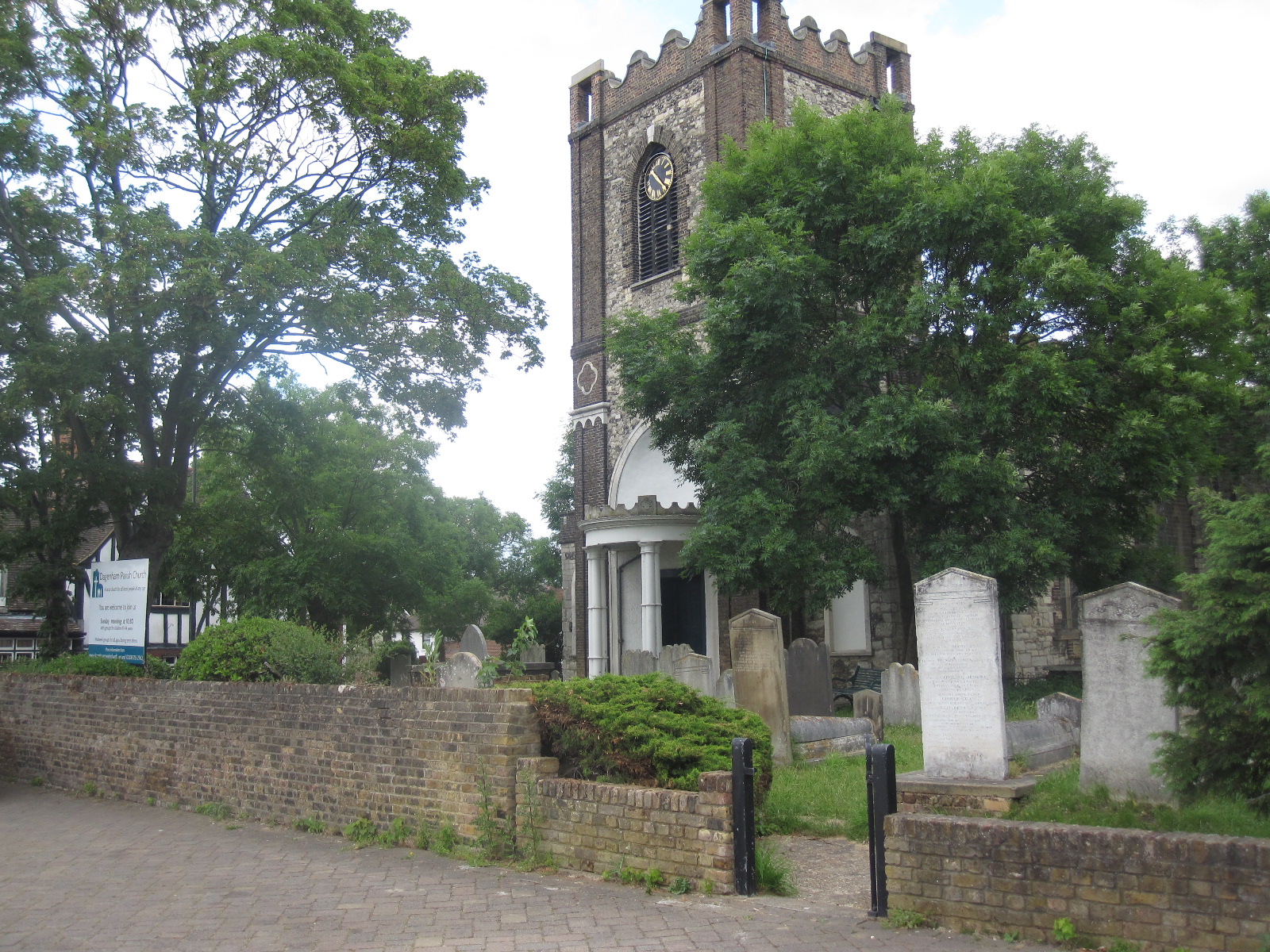 The school is proud to be connected to Dagenham Parish Church, located in Dagenham village.
https://www.dagenhamparishchurch.org/
William Ford School is named after a local farmer. When he died, William Ford left money to pay for a school. He was a member of Dagenham Parish Church and the school is still linked to the church.
Dagenham Parish Church building was built for followers of Jesus (Christians) to meet in. They built the oldest part of the building around the end of the 12th Century or early 13th Century. They built on new sections on over the centuries. The north chapel was added around 1470's and historians believe that the north door is the original put in then. This door, made of two planks of wood bolted together, is exceptionally strong. In those times, when the Christians gathered, there was no heating or seating — the elderly and infirm were allowed to lean against the wall. This is where the saying 'the weakest go to the wall' originated. Dagenham was a small village then and like most village church buildings, the floor would just be earth, with straw in poor weather. There would have been no glass in the 'windows', perhaps shutters for very bad weather. Everyone was expected to be there each week.
In the 16th and 17th Centuries, people around Europe protested that the churches were not following the Bible. The protestors were called Protestants. Eventually, all the churches in England became protestant. Dagenham Parish Church became part of the Protestant Church of England. In the oldest part of the building, there is still a small storage space that was used for ceremonies from before that.
In 1770 the building was in a very dangerous condition; the foundations under the tower were crumbling. But the Christians could not collect enough money to pay for repairs. They decided to suspend the rebuilding for the time being. On the morning of the 2nd Sunday of Advent, 1800 the Vicar, who was normally punctual for everything, was late. Whilst the Christians were waiting for him in the churchyard, the tower collapsed destroying most of the building. Amazingly, no lives were lost.
Now the Christians had to raise money for a rebuild and they managed to do so. William Ford was one of the people who helped the most. The building was rebuilt and ready to use in 1805.
In the building there are memorials to William Ford and also to Richard Alibon, after whom another local school is named (and where Mr. Huntingford started his teaching career).
The church building has changed a lot over the years. We now have comfortable chairs, central heating, carpet on the floor, glass in the windows and audio-visual equipment. But the building is still used for the same purpose. Followers of Jesus of different ages and different nationalities still meet there each week. Visitors are always welcome.